About Our Practice
Parkway Family Eye Clinic is pleased to offer a wide range of optometric services, eye care products including eyeglasses, specialty eyewear, frames, and contact lenses. Our staff is happy to help however we can.
Our mission is your vision. It shows in everything that we do. From your first contact with us to your appointment and your follow-up, we aim to make your eye care experience great. This is what drives us to provide you with the best care year after year!
Contact us any time to learn more or to schedule your next appointment.
Karl E. Ohlsson, O.D.
Thank you for a great 30 years!
Retired November 2015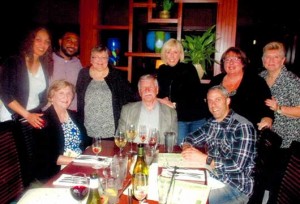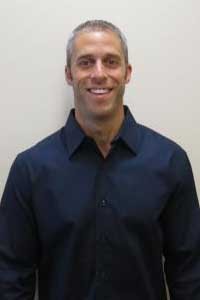 Douglas A. Anania, O.D.
Dr. Anania is a native of Rochester, New York. He completed his undergraduate education at Bowling Green State University in 2000. In 2004, he earned his degree in optometry at Southern College of Optometry in Memphis, Tennessee. He then moved to Baltimore, Maryland where he practiced optometry for three years. In 2007, he found his home in Atlanta, Georgia, where he became the new owner of Parkway Family Eye Clinic.
Dr. Anania chose optometry as his specialty because it allows him to have a more personal relationship with others. He enjoys being able to help patients understand their health issues by breaking down information and presenting it in a way that is easier to understand. Dr. Anania's intentions are for every patient to get the proper care and service they deserve, while creating a friendly enjoyable experience.
Dr. Anania is board certified in Diagnostic and Therapeutic Drugs, and is an active member of the Georgia Optometric Association and the American Optometric Association. He is also actively involved in the Leukemia & Lymphoma society. He is very involved in physical fitness. He loves traveling, working out, playing football, dodge ball, and baseball. He also gives back to the community by sponsoring youth sports and donating to the Forest Park Senior Citizens Expo.
About Our Team
Our team of eye care professionals is experienced and friendly. We're here to help all patients understand their benefits, schedule appointments, and fulfill their eye doctor's orders. Our opticians can give you guidance in picking out your perfect pair of eyewear, and our friendly office staff is knowledgeable about billing and benefits coverage.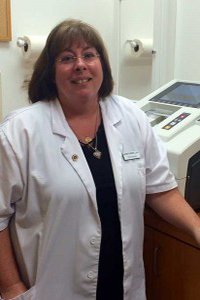 Laurie Turner – L.D.O./Lab Manager